August 24, 2010, 2:15 pm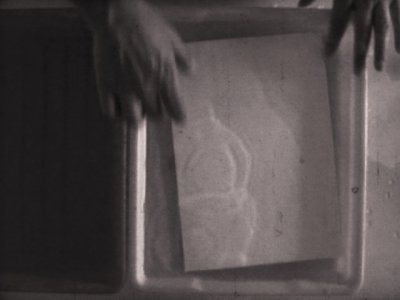 Here is a video that I made to submit at the Next Photoshop Evangelist contest. It's not a tutorial but just a short vifeo to celebrate the 20 years of Photoshop.
Click here to watch the video.
Take a look also at all the other tutorials!
Ciao
L.
Share
---
3D object rendered in Photoshop CS5
August 21, 2010, 10:01 am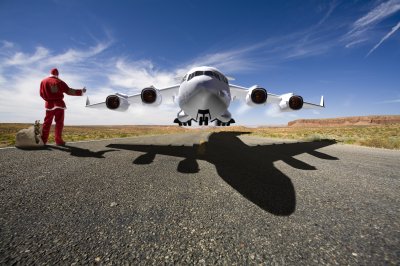 Just another image to test the blog... This image was made to beta test the new Photoshop CS5 Extended. The capabilities to manage 3D objects directly in PS are incredible. The pic is not still too realistic and still needs some work on it, but is incredible what can be done. The airplane is a 3D model rendered in Photoshop.
Share
---
August 21, 2010, 3:21 am
This is my first post, just to test the blog capabilities.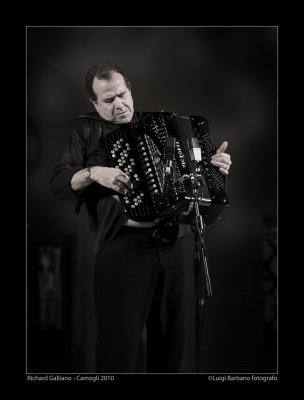 This picture was taken during the Richard Galliano concert in Camogli a beautiful village on the Italian Riviera).
Richard Galliano is known as the best accordion jazz player in all the world. You can get information on his official website.
One of my passion is jazz music, and I really enjoy put together my passion for photography with the passion for jazz.
The concert was public, in the main square of Camogli, in front of the harbor, a perfect scenery but a little compromised by the people chatting around. Galliano was great as always and played music from his repertory, from the classic tango to his new Bach interpretation.
If you are passionate about photography and you want to explore Camogli and other special place in Italy, a good way to do it is with the Italyworkshops by Drake Busath and Friends. We are working on the 2011 schedule to bring you some great opportunities to discover the less known Italy.
See you soon!
Luigi
Share
---